.
Saturday.
10th Oct 15
to
Sunday
11th Oct
Vegfest UK London 2015
After two successful stints at Olympia in 2013 and 2014, attracting over 9,000 visitors on each occasion, VegfestUK London is moving into the Central Hall (Levels 1 & 3) of Olympia on October 10th & 11th 2015.

VegfestUK London 2015 will feature over 200 stalls, 12 caterers, keynote speakers, celebrities, kids activities and kids cookery classes, plus the LifeWell Hub, Live Comedy and Music, a Bodybuilding Contest, a Cinema, Talks and Cookery Demos, plus a number of other exciting activities TBA.

Website will be live for bookings in February 2015.

Full details at Event Web Site.
.
Saturday.
17th Oct 15
10:00
to
18:00

Food by Veggies
Northern Vegan Festival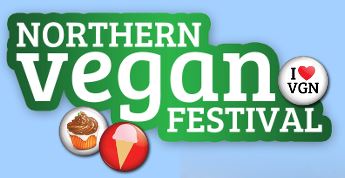 The Northern Vegan Festival will be held from 10am until 6pm at Sachas Hotel, Tib Street, Manchester, M4 1SH and three other venues.

There will be more than 150 stalls selling a variety of vegan, ethical products from toiletries, makeup and clothing to chocolates, cakes and gifts. There will also be local and national organisations and groups providing more information about vegan living.

Caterers will include Gillie Food, Lily's, St Best Caribbean Caterers, Teatime Collective and Veggies Catering Campaign (TBC)

This volunteer-run event needs your help - contact the organisers for more info.

EventView Page

Northern Vegan Festival . Email: info(at)northernveganfestival.com


back to top
next date
add-a-date


November 2015

.Sunday.
1st Nov 15

to

Monday
30th Nov

Vegan Month

Vegan Month is recognised annually by vegan groups and individuals nationwide, supported by The Vegan Society and Animal Aid

If you're not (yet) vegan then this is the perfect opportunity to give it a go. If you'd like to do more than just try some great vegan food you could try to go vegan for 7 or 30 days by taking Vegan Pledge.

Find events all around the world, from The Ukraine to Australia, on the World Vegan Month Events listing.

For ongoing events throughout the UK throughout the year see the Vegan Society Events Calendar and the Vegan Outreach Diary

Find support from vegan campaigners in your area from Veggies Networking Directory.


Full details at Event Web Site.

.Sunday.
1st Nov 15

World Vegan Day

World Vegan Day is celebrated all over the world, in many different ways, from a simple birthday party to a full vegan festival with exhibitions of vegan food and products, talks on nutrition and cooking demonstrations.

Is YOUR local event on the Vegan Outreach Diary?

Full details at Event Web Site.

Vegan Society . Email: media-at-vegansociety.com

.Saturday.
7th Nov 15

11:00
to
16:00


Food by Veggies

Lincoln Veggie Fair

Sample vegan delights at 7th Lincoln Veggie Fayre on Saturday 7th November 2015 at the Trinity United Reformed Church, Garmston Street, LINCOLN LN2 1HY.

There will be a variety of food to sample from leading vegetarian companies, as well as ideas for tasty dishes to try at home. Lots of free hot and cold vegan food, free non-food samples, vegan-friendly stalls, talks, tombola, cookery demonstrations etc.

Already Vegan? Volunteers for the day would be great and should contact Vegan Lincs.


EventView Page

.Sunday.
8th Nov 15
North East Vegan Festival (Sunderland) : To be confirmed

Date to be confirmed.

Following the success of the 2014 North East Vegan Festival the organisers are making it a twice a year in 2015!

First one on May 31st, second one on either Nov 8th or 15th(depending on football fixtures), both at the The Stadium of Light in Sunderland.

Events will showcase vegan food, campaign organisations, shoes, crafts, toiletries, etc... in short, a great range of ethical products will be on display, some with free samples, for you to visit. The Festival will welcome vegans, vegetarians and omnivores to come and see the amazing choices vegans have to both help reduce the impact on animals AND have a healthier life.

Full details at Event Web Site.

North East Vegan Festival . Ph: 07736 778890

.Saturday.
21st Nov 15

10:00
to
16:15

South West Christmas Without Cruelty Festival

This well established event offers visitors the chance to buy their Christmas cards and innovative cruelty-free and eco-friendly gifts in the sure knowledge that they will be supporting good causes and creative local companies.

Products available are likely to range from fair-trade clothes and jewellery to cosmetics and skin care products, handmade chocolates, games for children, wildlife photographs and Devon grown olive trees.

10am to 4:15pm at the Corn Exchange, Market Street, Exeter, EX1 1BU. Free entry.

.Sunday.
22nd Nov 15

11:00
to
17:00

WinterFest Leeds

The organisers of the Great Yorkshire Vegan Festival in June are excited to announce their first ever Christmas festival! - 22nd November 2015 - Leeds Town Hall.

This brand new indoor ethical and animal friendly Christmas market will feature a wide range of stalls offering ethical all year round and Christmas products and gifts, something for everybody. Details on Winterfest Leeds facebook page.

EventView Page

WinterFest Leeds 2015 . Ph: 07590 621062 / 01697 345054 . Email: info@yorkshireveganfestival.com.no-spam (Remove the no-spam filter from the address)



back to top
next date
add-a-date


December 2015

.Tuesday.
1st Dec 15

to

Thursday
24th Dec

Cruelty-Free Christmas Campaigning

.Saturday.
5th Dec 15

to

Sunday
6th Dec

VegFest Scotland

Europe's prime vegan festival Vegfest arrives at SECC, Glasgow, on December 5th & 6th.

The 2 day vegan food fest is part of a brand-new Glasgow-based venture The Only Way is Ethics comprising an eight day festival exploring, promoting and celebrating ethical choices affecting all aspects of living.

Vegfest organisers say: "We're beyond elated to be given the opportunity to bring our vegan festival and hence the benefits of healthy eating and vegan lifestyles to Glasgow this year. We're also privileged to be invited to organise a show at a venue as prestigious and high-profile as the SECC, and we're very excited at the prospect of making this show a huge success."

Vegfest Scotland organisers added, "Vegfest Scotland is all about going vegan. It's not about eating less meat, or choosing eggs over fish, or anything like that. It's about going vegan, pure and simple. It's a single issue campaign. Go Vegan. For the planet, for the animals, for your health, and for sustainable global food production. And it's so easy. Vegfest Scotland will demonstrate just how easy it is to go vegan and stay vegan."

EventView Page

.Sunday.
6th Dec 15

10:00
to
17:00


Food by Veggies

Animal Aid's Christmas Fair

Animal Aid's annual Christmas Fair will be on Sunday 6th December 2015 at Kensington Town Hall, Hornton Street, London, W8 from 10am until 5pm. (The closest tube station is High Street Kensington.)

The Fair will feature more than 100 stands promoting ethical living and cruelty-free products – representing campaigning groups, animal sanctuaries, ethical companies and food outlets plus a program of talks and events.


EventView Page

Animal Aid . Ph: 01732 364546 . Email: info-at-animalaid.co.uk

.Friday.
25th Dec 15

Merry Christmas from Veggies!

Everything you need for a compassionate, animal and earth-friendly holiday feast is right here, from traditional roast dinners to modern fusion food – with (jingle) bells on!

Vegan Christmas Guide from Veggies, updated with recipes, vegan fairs, shopping, family friendly tips and Veggies new Nut Roast!

Viva's Go Veggie Christmas


Veggies Catering Campaign . Ph: 0845 458 9595 / 0787 086 1837 . info@veggies.org.uk



back to top
next date
add-a-date


January 2016

.Friday.
1st Jan 16

to

Sunday
31st Jan

Veganuary

Everyone's going vegan for January

Veganuary, in association with Viva! invite you to eat delicious, healthy food, save lives and help the environment. Join thousands of people going vegan for the month of January.

If you're not currently vegan this is the perfect opportunity to try! Veganuary's great resource of recipes, health and nutrition tips, and loads of other useful stuff will help guide you through …. It couldn't be simpler with a 31 full days' worth of menu ideas.


Full details at Event Web Site.