Our key supplier is http://www.activedistribution.org/, with many more titles bought directly by self publishing campaigners.

Could you help maintain this webpage, or better still create a catalogue, similar to the like-minded example at http://www.librarything.com/catalog/grumpyvegan.

Journals, covering green, human rights, animal issues, anti-war, co-operation and social justice, are made available to the public at the Sumac Centre - see http://www.sumac.org.uk/sources.html.


One day someone will set up a proper on-line shop for us, meanwhile these publications are available at Sumac and by email.



To mail order order with credit card or paypal, click donation button





We have a very diverse and ever changing bookstall at Veggies Events, at which publications can be bought, by arrangement, and our friends at October Books run a booklist for us - see our catalogue at http://www.octoberbooks.org/veg/vegancatalogue_veggies.pdf. (PDF File).


---
Radical Routes Publications
How to Set Up a Social Centre

92 A4 pages of legal structures, business planning, property maintenance, licencing, policies, housing legislation, running a bar, etc, etc, etc.


How to set up a Housing Co-op

"We believe that everyone should be in control of their own housing, not at the whim of their landlord. Co-ops also provide secure homes, so that your housing is not dependent on your financial security."


Directory of Member Co-ops

"The co-operatives which make up Radical Routes are working towards a better world: concentrating their efforts on housing, education and work. We are an ambitious organisation and don't just talk about our ideals; we are getting on with the practical development of the network and want more co-operatives to join."


How to work out your Ecological Footprint.

Eco-footprinting is an accounting system to measure and compare our resource use. An essential tool for an environmental audit.

Details are also shown at the Radical Routes website from where publications can be read on screen, downloaded ready for printing or ordered by post.


October 2008
Rolling Thunder #6! - Hot off the presses, the latest (Oct'08) journal from the Crimethinc Collective

"Rolling Thunder #6 focuses on experimentation—the processes by which radicals invent and refine new approaches. It features an evaluation of the model activists have used to target the animal testing corporation HLS, discussing whether it could be effective in other contexts; a photoessay documenting the efforts of Swedish anarchists who, unable to defend a squat, built a social center from the ground up; a consideration of the role proper support plays in cultivating communities of resistance; a report from student strikes and riots in Colombia; and an analysis of the past decade of anarchist organizing in NYC. In addition, the issue includes an investigation of the function of gift shops in maintaining global empire, historical accounts of Bakunin's daring escape from Sibera and the riots that killed off the hated poll tax in Britain, and lots more."

£5.00 from Veggies @ the Sumac Centre

Other New Titles:
Roadside Bicycle Repair. A Pocket Manifesto by Sam Tracy - £6
"a radical-minded bike aficionado with a 90-pound toolbox, distills his breadth of knowledge into this handy, pocket-sized repair credo, organized by the major bike components—wheels, seats, stems/handlebars, brakes, and drivetrains. With the mindset of a stranded rider, Tracy efficiently chases down the sources of mechanical woes and describes how best to tackle these repairs in a time-conscious fashion to get riders speedily back up on their bikes." From review at http://www.speckpress.com/books/roadside_bicycle.html


Activist Security, V2.72008. A Practical Security Handbook for Activists and Campaigns - Free (Donations welcomed to print more of these 72 page booklets).


Slingshot Organizer 2009. 15th edition "to raise funds for radical, independent Slingshot Newspaper, by an all volunteer collective - no bosses, no workers, no pay", but ironically the organiser has 'sold out!'


Flying Close to the Sun: My Life and Times as a Weatherman
Cathy Wilkerson - 420 hardbacked pages for just £6


Pornography of Meat by Carol Adams, author or The Sexual Politics of Meat - £4.50


Jailbreak Out of History. uncovering the censored story of one Amazon woman, Harriet Tubman - Butch Lee - £4.50
And yet more new additions
the little squatters handbook by Ziggy and Cordelia, published by the Advisory Service For Squatters - £4.25
" A lonely house all falling down; five homeless folk alone and cold. How can there be a happy end? Read on and see the tale unfold...a family of five house themselves, and live happily ever after. A full color tale for young kids..think Dr. Seuss squats a house. The Grinch never had it this bad." from review at http://www.akpress.org/2006/items/littlesquattershandbook


Squatters Handbook, 12th Edition, but rationed until the Advisory Service For Squatters gets the next one out - £1.50


Permaculture - A Beginner's Guide. 2nd edition, 2008 - Graham Burnett - £8


Earth Writings. Articles, artwork, songs and conversations spanning 3 decades of involvement in 'Earth Right' activities - Graham Burnett - £9.99


The Battle of the Beanfield. Edited by Andy Worthington, with photos and contributions by our own Alan Lodge (aka Tash) - £12.95


Green Living in the Urban Jungle (Green Books). Lucy Siegle has a mission to make green lifestyle accessible to all urbanites, banish stereotypes that scare people off and promote a newly energized way of green thinking. - £7.95
September 2008
As the World Burns: 50 Simple Things You Can Do to Stay in Denial - "Dams explode, key characters wise up, pets run free, therapists push pills, innocent bunnies get locked in eco-terrorist detention centers, evildoers do evil and the wild animals get really, really mad." from review at http://www.northcoastjournal.com/
£7.50 from Veggies @ Sumac

Other New Titles:
Anarchist Farm. Fast-paced fable by Jane Doe - £4
"A raucous tale of revolution and liberation, replete with caricatures of Earth First! Food Not Bombs, hippies, crispies and even a lesbian pig." From review at http://www.iiipublishing.com/


Bloodrock, (the best of), Vol.2. Vegan Recipes by Selma Miriam & Noel Furie - £14


Bumping Back.An activist's guide to getting there, doing the business and getting away with it - £8


Eat, Drink & By Vegan: Everyday vegan recipes worth celebrating - £12


Everyday Vegan. Recipes and lessons for living the vegan life - £12


Get It Ripe. A fresh take on vegan cooking and living, by Jae Steele - £12


How Shall I Live My Life. On liberating the Earth from civilization, by Derrick Jensen - £10


La Dolce Vegan. Vegan Livin' Made Easy, by Sarah Kramer - £12


Licking the Beaters, low fat vegan desserts - £7.50


Vive Le Vegan! Simple, delectable recipes for the everyday vegan family - £12


Do or Die: Voices from the Ecological Resistance, final edition #10 - £5.00
"A big fat, gorgeous-looking book packed full of crucial info, sharp insights and gallows humor! Seriously, this is without a doubt one of the most important resources published in the anarchist community in the last few years." from review at http://www.beatingheartspress.com/


Against The Grain, How agriculture has hijacked civilization - Richard Manning - £9.00


All Things Censored - Mumia Abu-Jamal, "speaking from death row"- £10


Days of War, Nights of Love - Crimethink for beginners - £5.00


Defending The Earth - A debate between Murray Bookchin & Dave Foreman - £8


Disaster & Resistance, Comics and landscapes for the 21st centure - Seth Tobocman - £14


Free the Animals - Ingrid Newkirk - £12.99


Manufacturing Consent, The political economy of the mass media - Edward S.Herman & Noam Chomsky - £8.99


Nine Miles, Two winters of road protest - Jim Hindle - £10.00

No Nonsence Guides for International Migration (New Internationalist) - £6.99

Recipes for Disaster (CrimethInc) - An Anarchist Cookbook - £10.00

Rough Guide to Climate Change - £9.99

Seeds of Deception - Jeffrey M Smith - Exposing corporate and government lies about the safety of genetically engineered food - £9.95

Water Wars: Privatization Pollution and Profit, by Vandana Shiva - £11.50 (googlebooks reference)
---
August 2008
On The Verge – The Smash EDO Campaign Film
£5 from Veggies @ Sumac

Get the film the police tried to ban!

This 90 minute film tells the story of the four year campaign in Brighton to close down EDO-MBM, a local factory producing weapons parts for the US weapons corporation EDO Corp - and used in Iraq, Palestine, Afghanistan and elsewhere. Using activist, police and CCTV footage, as well as interviews with those involved, it is the story of a resilient and successful direct action in the face of the police and private security protecting the company.


TAKE THREE – SchMOVIES Collection DVD 2007
£5 from Veggies @ Sumac

This is the third SchMOVIES DVD collection featuring short direct action films produced by SchMOVIES in 2007, covering Hill Of Tara Protests, Smash EDO, Naked Bike Ride, The No Borders Camp at Gatwick, Class War plus many others.



---
March 2008
Vegan Cupcakes Take Over The World

The lovechild of Isa Chandra Moskowitz and Terry Hope Romero- new in from stateside for £10. We're changing the world one cupcake at a time!


Also restocked from Active Distribution:


Food Not Bombs: How to Feed the Hungry and Build Community

A handbook that can help you can help start a Food Not Bombs group in your community.

Please Don't Feed the Bears

vegan cookbook in the vein of Soy Not Oi with hundreds of recipes and a wide variety of interesting dishes

Soy Not Oi!

a classic zine turned classic punk cookbook

Grime & Nourishment 2nd Edition

A Vegan Cookbook benefit for 56a Infoshop Social Centre

Hot Damn and Hell Yeah

Recipies for Hungry Banditos and the Dirty South

Making Stuff and Doing Things
Abolish Restaurants
Alternative Vegan

Behind The Mask DVD
Animal Liberation, History in the Making DVD

Viva Voce
Pie Any Means Necessary: The Biotic Baking Brigade Cookbook
Zephamiah Benjamin: Explicit Vegan Lyrics
Bash The Rich
Rage & Reason


January 2007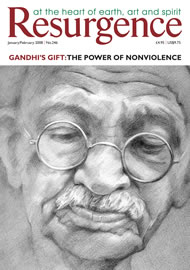 Resurgence: featuring articles marking the 60th anniversary of the assassination of Mahatma Gandi

Ethical Consumer: including Buyer's Guides to Home & Car Insurance; Nappies; Bicycles; Spirits.

Animal Liberation Front Supporters Group

Socialist Standard: Journal of The Socialist Party

Peace News: Iran Double Issue: Iran in Cartoons and film; Comparing Saudi Arabia with Iran


December 2007

Housmans Peace Diary 2008
This week-to-a-view pocket diary is laced with weekly quotations, with relevant anniversaries marked each day. The diary also includes a World Peace Directory, giving contact details for almost 2000 national and international peace, environmental and human rights organisations, selected each year from the latest version of the full World Peace Database published by the Housmans Peace Resource Project. The retail price is £8.95

The Zapatista solidarity calendars are back!
Yes, after a year's absence Bristol-based Kiptik and the Edinburgh Zapatista solidarity group have produced another calendar for 2008. In full colour, with inspiring images of the Zapatista communities in resistance. All proceeds go to water and other infrastructure projects in the autonomous communities. Just £7 from Veggies Bookstall

Wor Diary: The hot new diary from Newcastle - just a fiver!


18th Dec:

Ecologist: Cover story: The First Global Warming Refugee
Liberty : Promoting Civil Liberties and Human Rights
The Food Magazine : Campaigning for safer, healthier food for all
Growing Green International : including 40 pages on growing food without using animal by-products and chemicals


Move into the light?

At the beginning of 2007, the Turbulence collective commissioned 14 articles from around the global 'movement of movements', asking authors: "What would it mean to win?" We edited their responses into a newspaper and printed 7,000 copies, most of which were distributed at the mobilisation against the G8 summit in Heiligendamm, Germany, in June. A few months later, we want to return to the question of winning.

The resulting A6 booklet is freely available from Veggies Bookstall, or can be read or downloaded from their website: http://www.turbulence.org.uk/moveintothelight.html. If you can, please take one or more copies from us at Sumac - we have plenty!



People Power and Protest since 1945: A Bibliography of Nonviolent Action

Priced at just £7.50, this 200-page bibliography is destined to be a key resource for both activists and academics for years to come. Compiled by April Carter, Howard Clark and Michael Randle, this is an annotated bibliography of nearly 1000 itemised references, providing a guide both to recent campaigns and to the theory and practice of nonviolent action. It covers diverse movements, some not exclusively nonviolent, and raises highly controversial issues. Introductions to each section provide relevant historical background, and also note some criticisms. This is a powerful reference source for activists, and will be of use to students and academics dealing with the history, politics or sociology of popular movements around the world.


November 2007
More than just a vegan cookbook Another Dinner Is Possible, written by the dedicated folks of the Anarchist Teapot crew, is a unique two-in-one cookbook and guidebook featuring over 250 vegan recipes for food that's simple but full of flavour, and cheap but tasty! ... Plus articles and guides to reconnecting with the food we eat - How food affects us on all levels of our lives, and some things we can do to develop a better relationship to it. Published by the Teapot and Active, who supply many of the titles carried by Veggies.

The Anarchist Teapot Guide to Mass Catering, a fantastic guide on how to cook for loads of people, with tips, guides for how much for each person, and recipes, is also available, having been recently reprinted at Veggies. £1.00 + A5 sae. Also as downloadable PDF file.



---

'A Pause for Breath' is a series of reflections by anarchists on anarchism in Britain (predominantly) and abroad. It includes articles about:
The Anti-War movement

Anarchism in Universities

The ID card issue

Anarcha-feminism

Environmental issues

Resident's Councils

... and more!

To download it in .pdf format go to http://www.apauseforbreath.blogspot.com otherwise.
Hard copies are at sumac for £1.00

You can email to get info or order copies: apauseforbreath@riseup.net


The new Trapese book, 'Do It Yourself - A handbook for changing our world', is out and available from Veggies Bookstall.

"This is not a book about what is wrong with the world...It's about what we can all do about the challenges we face in the world and how we can make governments and corporations increasingly irrelevant."

Veggies price £12.99 £8.00 + £1.77 p&p.


Other recent additions to Veggies Bookstall at Sumac (or out on events):



---
This iconic sticker has been recently reprinted.

Send 50p (in stamps) per sticker and an A5 SAE

Bundles of 10 - £4.00 + SAE.

From: Veggies at the Sumac Centre, 245 Gladstone Street, Nottingham, NG7 6HX

Full details, inc PayPal/credit card orders.



---
from Guinea Pig to Computer Mouse - £5 (sale price) +p&p
Nick Jukes & Mihnea Chiuia

A ground-breaking book on life science education by the International Network for Humane Education (InterNICHE) from Guinea Pig to Computer Mouse: Alternative methods for a progressive, humane education investigates state-of-the-art alternative tools and approaches to support ethical and effective knowledge and skills acquisition within biological science, medical and veterinary medical education.




A catalogue of similar books can be found at http://www.librarything.com/catalog/grumpyvegan
---



Several of us - Dom, Penny and Mat - met on Friday to do some work on the library. We have:

- cleared the 'book swap' books that were on a shelf near the bar off there and onto the table near the light switch cupboard. These books are mostly 'book crossing' type things, largely novels, not to do with Sumac issues and not to be kept in the library, and since they were taking up shelf space when that is limited we thought it better to start getting rid of them. They can be taken away by anyone interested and any remaining can be taken to a useful outlet like the Art Org, and there is a notice to that effect.

- taken some books and pamphlets out of the archive and added them to the current stock.

- sorted the available books (those already in the library plus some from donations) into categories and sub-categories. I wrote out a first version of a classification scheme and put the sheets on top of some of the books.

- re-arranged books and pamphlets on the shelves. There was not enough space on the left set of shelves for all the books to go back, so I put a couple of sections on the shelf near the bar.

Currently some of the pamphlets have been moved from where they were, and in the longer term there will have to be a general rationalisation of the pamphlet display, because they have been stored in a way that wastes a lot of space. There is a plan to put them in convenient plastic holders that stand them upright with the spines facing outward, which would be ideal.

What is being considered the current stock of books includes many that are only tangential to Sumac issues, or are on topic but out of date or otherwise not as interesting as they might be. There's an obvious desire to get rid of a lot of them, but I would suggest not throwing or even giving them away so much as deselecting the least relevant and putting them back in the archive. If we catalogue them all anyway someone who's looking for one of them can find them in the list and we can dig it out.

Besides the questions of what to keep and where to put it, we should also look at who uses the library and how we might improve usage. There might be more take-up if people generally know what there is. I suggest some sort of event - probably coinciding with the bar being open or a meal, to encourage people along - that explores the library and what it contains and what it *might* contain if more/better stuff is acquired for it. And what we should
remove.

There could also be regular publicity requesting good on-topic books for the library from Sumac users and the public in general.

We will meet again on the coming Friday at 4:00. If you're interested in the content and usage of the library come along.

Matthew

---
The Sumac Centre is an independent community and social centre in Nottingham, part of the UK Social Centre Network and Radical Routes.
Sumac provides resources, meeting spaces and skills for groups and individuals campaigning for human rights, animal rights, the environment, peace and co-operation world-wide. [wikipedia]
On Thursday, Friday and Saturday evenings, the Centre becomes the Forest Fields Social Club (FFCS a.k.a Sumac Bar) from 7.30. The FFSC is a members club, but membership is easy and guests are welcome. For gigs and fundraising benefits, guests can pay at the door and members are invited to make a donation.
Getting To Sumac
Accessible entrance at back door at 73 Beech Avenue . Full directions: http://www.veggies.org.uk/sumac/map.html
Postcode: NG7 6HX . Mapping websites: http://maps.google.co.uk . http://www.streetmap.co.uk . http://www.multimap.com (photo)
Note: Maps are based on postcodes which can cover a wide area, especially for rural locations.
Public Transport details may be available from http://www.traveline.org.uk/
Concerned about carbon emmisions? click here