Lush are enthusiastic about Vegan Free Food Giveaway activities both in-store & on the streets, together with vegan information & recipes etc right alongside the till. Proceeds from #CharityPot sales & will go to support our campaigns, as they have done every since our Lush Plan for Glastonbury in 2010.
We have Nakd goodies to revisit the amazing 40 cake /1600 sample cake giveaway from Bristol Vegfest, in addition to sampling of Veggies burgers, pre-glasto, to test preferences between regular (aka 'classic') and new ethically improved Event Burgers (40%hemp 60%veggies mixes).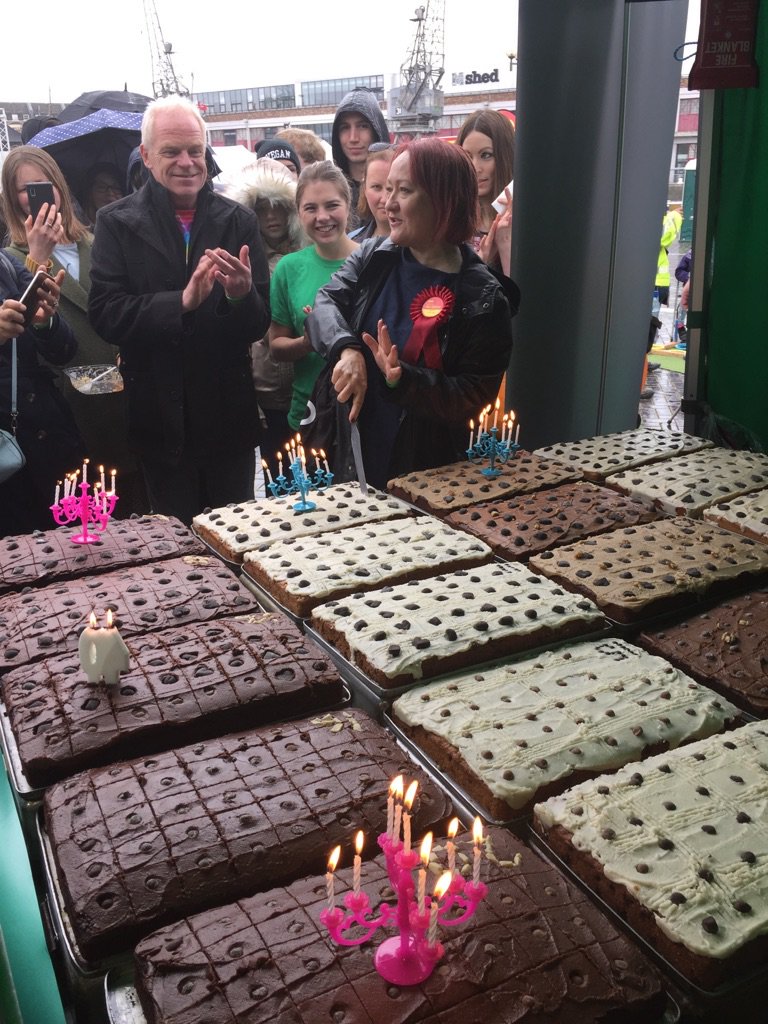 If you would like to support our campaign team please contact us.
If you miss us in Nottingham, find at Veggies at Glastonbury Festival and follow Food for a Future on Facebook.
We are interested in forming stronger links with the Vegan Society and a new Campaigners Network that they are launching. It would be a dedicated sub-group – a focused group of vegan outreach campaigners, perhaps modeled on Food For a Future &/or Leicester Vegan Campaigns. This could achieve better organised link-ups with people like Lush, Sneinton Vegan Market, School Visits etc, than Veggies is able to do alongside the 70 events that Veggies already attempts to do.

Please contact us if you are interested in helping with Vegan Outreach activities in & around Nottingham.