ALL EVENTS ARE SUBJECT TO CANCELLATION
We are not able to update all listings here.
Please follow links through to the organisers own event information for updates.
United Kingdom Week for the Animals
Saturday 25th June

-

Sunday 3rd July

free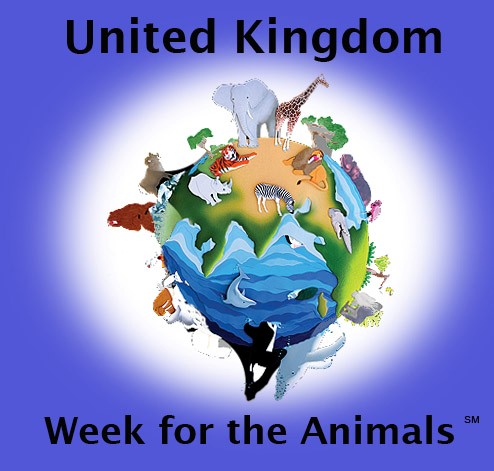 This exciting week is designed turn the spotlight on UK & Ireland's animals, orgs, citizens and communities. Let's join together and build new relationships globally while helping the animals whom we love and celebrate everyday. The weeklong celebration will have events in different locations throughout UK and Ireland.
The fun-filled week will feature pet adoption events, animal-assisted therapy in hospitals, training events, a salute to working canines, school/art displays and activities, pet awareness events at libraries, blessing of the animals, wildlife protection education, art exhibits, low cost spay neuter events, art gallery events, microchipping, book signings, activities for farm animals, leafleting events and so much more! All these activities and events will shine the spotlight on the amazing animals and compassionate people who love them.
If you would like to learn more, be involved or schedule an event, please get in touch.